http://azure.content.bloc.net/oldfileserver9/listing/image/2014/7/6/20140706121129548755-1100272501.jpg
Counsellor in Beijing
---
Information
Type:
Other
Address:
Shunyi, Beijing
Email:
counsellingwithnaomi@hotmail.co.uk
Mobile:
18610090164
---
Description
Description:
Naomi Taylor is a UK trained and experienced counsellor & hypnotherapist for adults, couples and young people. Located in Shunyi and able to offer appointments at various times in the week-day/evening and Saturday mornings. Easily accessible by subway and taxi, being just off the main Tian Bei Lu, close to line 15 subway station (China International Exhibition Center).
Having lived in various continents across the globe Naomi is very familiar with the ups and downs of expat life and the strain that this can place on relationships.
Naomi also instructs in Parent Effectiveness Training - check out her website for her next available courses starting in the autumn:
http://www.counsellingwithnaomi.com
To contact Naomi please either call/text: 1861 0090 164 or email:
counsellingwithnaomi@hotmail.co.uk
---
Contact info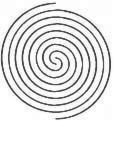 Naomi
1861 0090 164
counsellingwithnaomi@hotmail.co.uk
Map
View big map