Long-term Group Chinese Class, big discount in Jul
---
When
---

Starting on 18th July

At Dawanglu Location(Line 1 & Line 14)
Long-term Group Class
Class size: 3 to 5 people.
(With 10min breaks between each class)
1. Weekday Group Class
A. Mon. & Wed. & Fri.: 10-12am(Start from 18th. July )
B. Tue. & Thu.: 10-12am(Start from 19th. July )
2. Weekend group class
Saturday & Sunday: 10a.m.-1p.m.(Start from 16th. July )
Course Length : 70 Classes (1 class= 50mins)
Price:6400 RMB/Person
Topics:
Greetings/Going for Dinner/Going Shopping/What time is it/Make appointment/Communicating etc.(Survival Chinese)
Book Fee: 70 RMB(Textbook+Note book+Workbook)
If you are interested in this course, you can contact us now via Wechat:
If this time is not available for you, you can contact us to check via wechat about the other group class time, we will try our best to meet your any demand!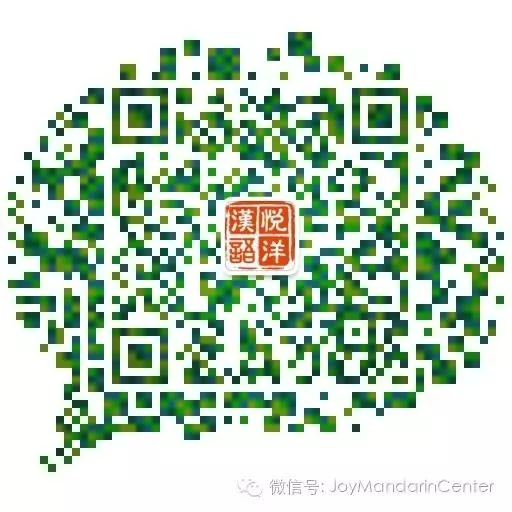 ---
Joy Mandarin center is a professional Chinese language school. We are helping students everyday learn Chinese in China as well as learn Chinese online. Our number one priority is to provide our students with the confidence and skills to apply the Chinese they learn in the classroom in their daily lives, so all our Mandarin courses are tailored to suit your individual goals and requirements.

Web:
Phone: 134 0101 9810(Seanna)
Email:
admin@joymandarincenter.com
Skype: joymandarincenter
WeChat: Joy_daydayup
Address:1804 (18th floor) ,Building 3 ,Soho Xiandai Cheng
,8 Jianguo Lu ,Chaoyang District
北京市朝阳区建国路88号SOHO现代城3号楼1804室
微信扫一扫
关注该公众号
---
Administratorer
---
Comments
You have to sign in to post in the guestbook.
---