Rock Music Concert - Be Their Voice!
---
When
---
Rock Music Concert - Be Their Voice!
Tue. 21st June at Poly Theatre Beijing / Tickets from ¥80 RMB
A rock music concert aiming to promote kindness to animals. Come and have a good time for a great cause, meeting likeminded people and be the voice for animals in China.
100% proceeds go to animal welfare projects run by Together for Animals in China (yutatongxing.com), including: animal rescue, animal shelter, animal care, neuter/spay, TNR, rehoming, training, public education and much more.
There will be celebrities and well-known music bands performing and sharing their message with the audience regarding our campaign against the Yulin dog meat "festival" and the dog/cat meat trade in China.
Tickets on sale now!
BUY TICKETS ONLINE Or CALL: 010-84518800 / 13910002037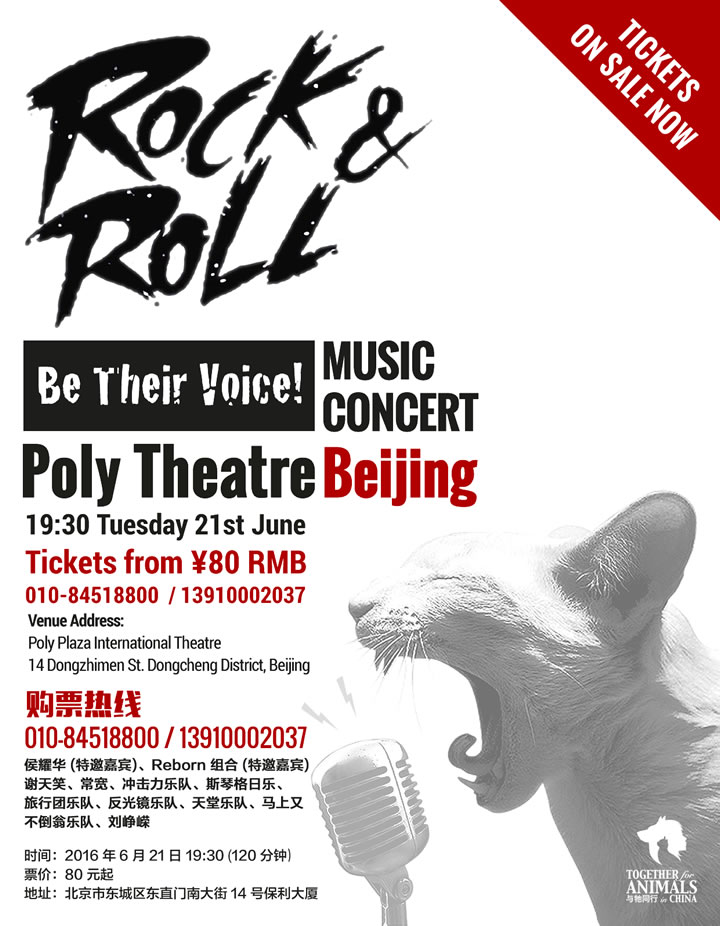 Website: tacn.org
Weibo: tacnofficial
Facebook: togetherforanimalsinchina
Instagram: tacn_official
Twitter: tacn_official
WeChat: TACN2013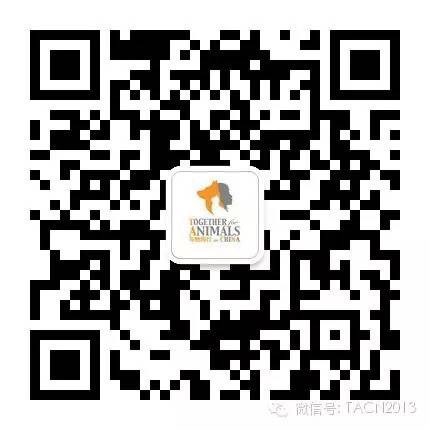 ---
Administratorer
---
Comments
You have to sign in to post in the guestbook.
---