Natural Flavor - Old School 2 New School Hip-Hop
---
When
---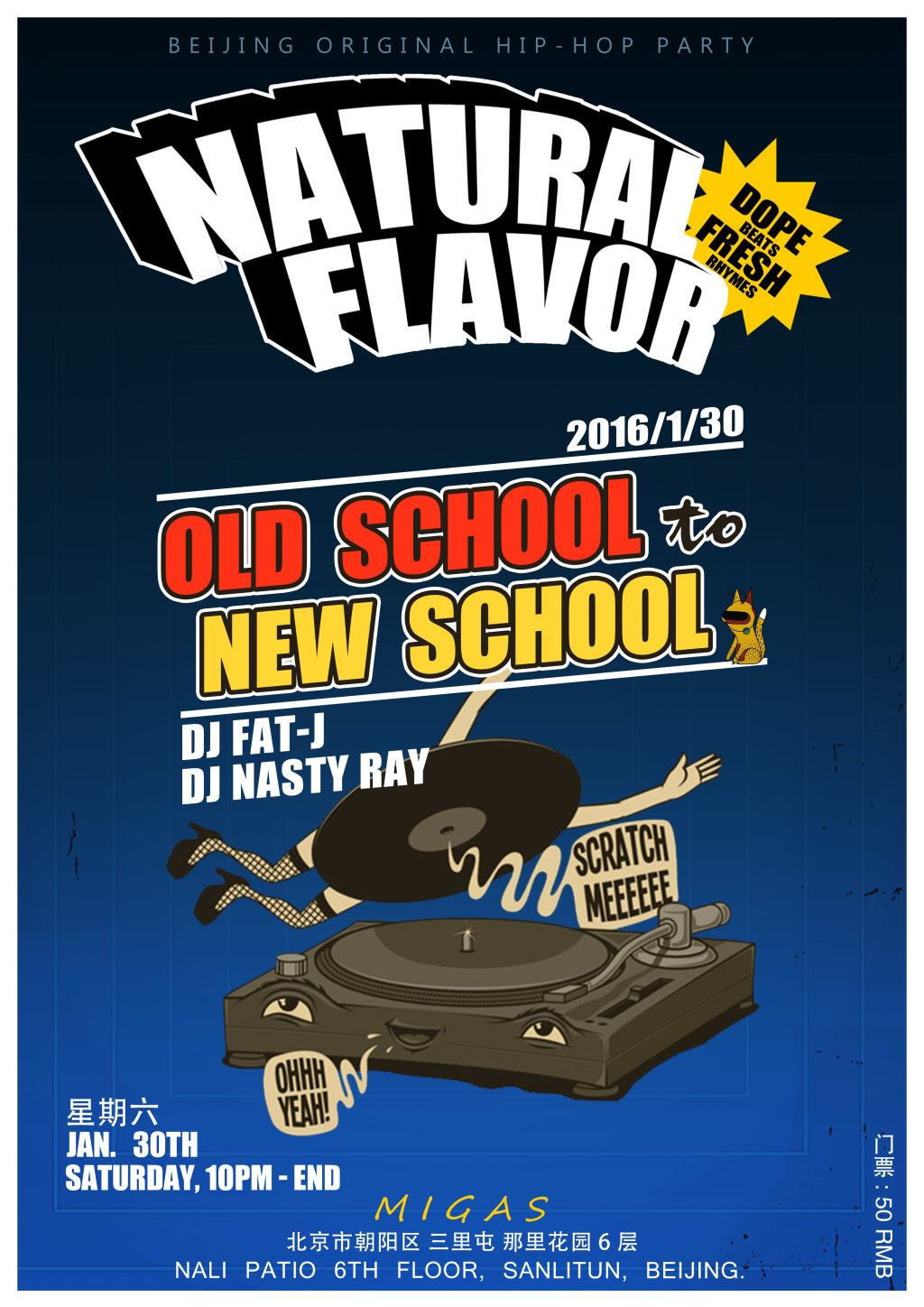 Natural Flavor - Old School 2 New School Hip-Hop Party

Dates: Jan. 30th, Saturday, 10pm - 3am
Venue: @ Migas
(Nali Patio 6th Floor, Sanlitun, Beijing)
Entry: 50 RMB

Music by DJ Fat-J & DJ Nasty Ray

Every month Natural Flavor party represents Beijing City's street culture live on the stage for all y'all true lovers of dope beats and fresh rhymes. Its not a battle for supremecy nor a show of an individuals ego but a party to educate and share real underground hip hop for all those who have hip hop in their heart. So I hope you can come get some Natural Flavor in ya ear with the crowd participating with the MC's; DJ's spinning classics from Soul, Funk, R&B and to Rap beats, that real head nodding shit! So join in the live street life vibe!
---
Administratorer
---
Comments
You have to sign in to post in the guestbook.
---