Posted by fiona zhang on 18. Sep 2016
13 September 2016
The CEO of AsiaPay, Mr. Joseph Chan was honored to be invited to speak at the China Daily Asia Leadership Roundtable Panel on: "China's Smart Economy" on 13 Sept 2016 at Asia Society Hong Kong Center.
With some 700 million people using various kinds of digital devices and applications on a daily basis, China is the world's largest digital economy. Digital devices have become major sources of information and terminals for transactions covering online shopping, transport, tourism, financial services, entertainment, media and social networking. The driving forces behind these phenomenal changes are government leadership and enterprise investment, and the development of key "internet +" technology and knowledge, such as big data, cloud computing and artificial intelligence. How can such knowledge and behavior help develop or reshape China's current economy into a "Smart" economy? What are the implications of China's "Smart Economy" for Hong Kong, Asia and the world ?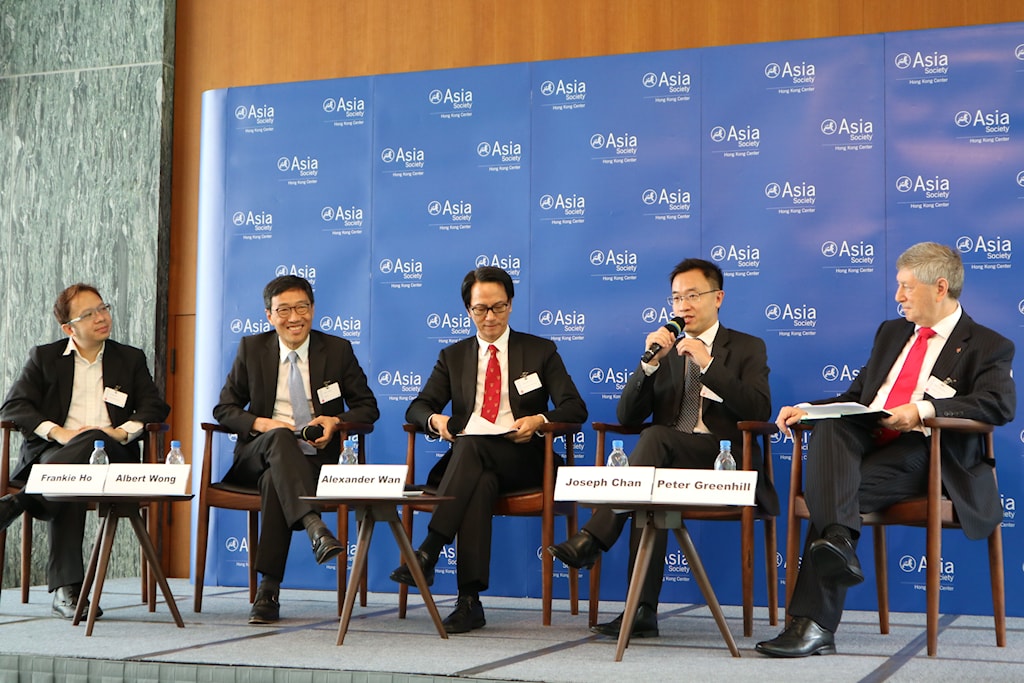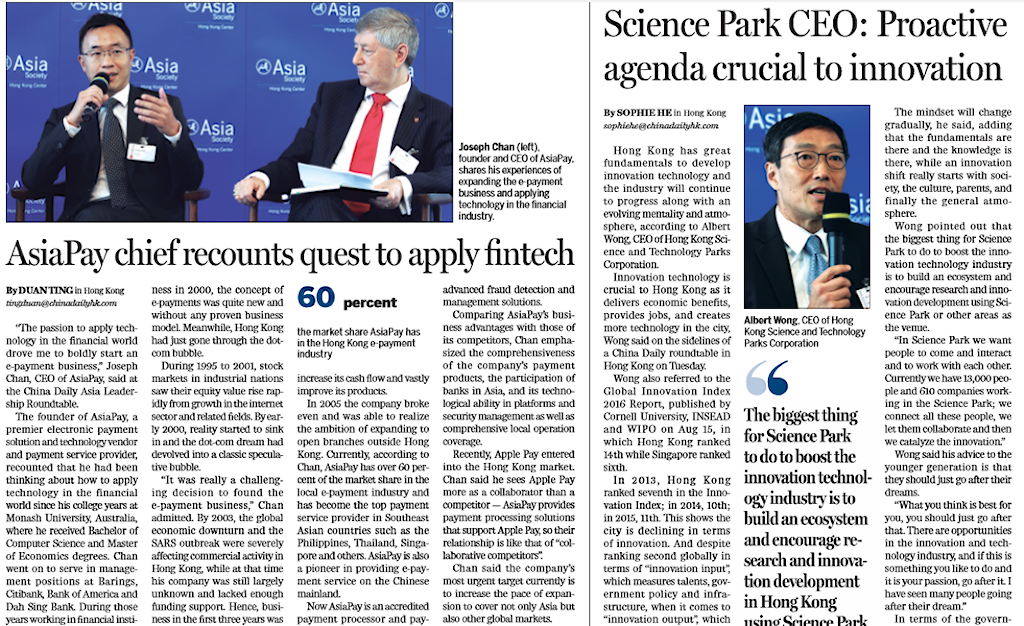 ---
Comments
Logg inn for å skrive en kommentar.